---
Swimming Lessons 2009
After a couple weeks in the pool at home, Carissa was quickly getting her swim courage back. Then, after an evening with Nathan at the "boy cousin's" house and a week at the "girl cousin's" house, she has been promoted to "FISH" status.

We had the pool to ourselves for the first hour today. Carissa and Kaela took turn diving for pool toys. I had both of them swimming halfway across the pool using the freestyle stroke then diving for the toys (three of them) holding their breath the whole. They did great - surprising themselves and dad!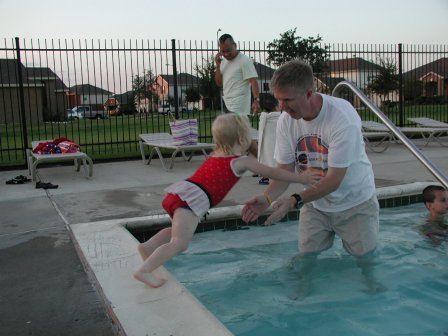 9/17/05 Carissa loved the water. Even getting her face wet!
---
---
Adopted Grandparents
Carissa loves Terry and Dana. Former neighbors, they moved to Russia over the summer for a couple years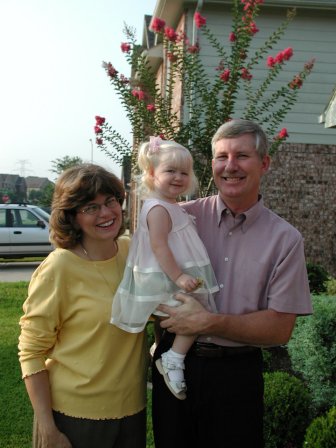 Carissa's adopted Grandparents: Terry and Dana.
---